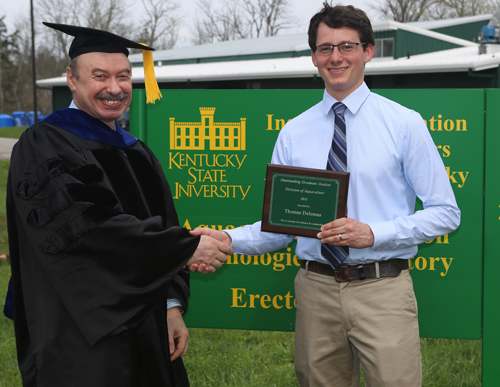 Outstanding Graduate Student in Aquaculture Award was given to Mr. Thomas Delomas!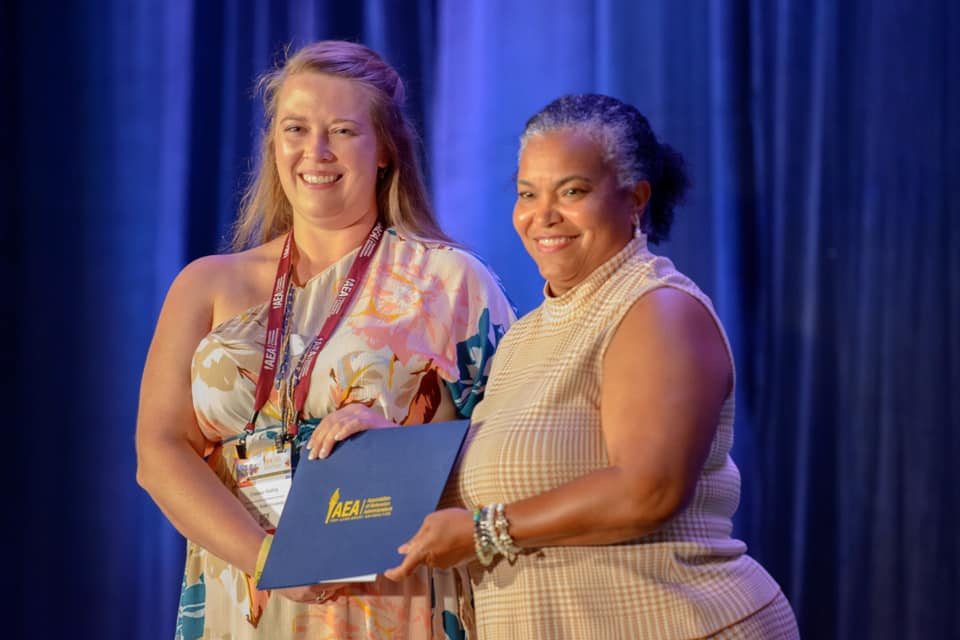 Outstanding Agriculture Food and Environment Student Award was given to Ms. Chelsea Watts!
Photos by Charles Weibel
__________________________________________________________________________________________________________________________
Alltech - KSU meeting at Beijing, China

Dr. Vikas Kumar, Assistant Professor/Aquaculture Nutrition was an "honorary guest" recently to attend the Global Alliance Conference in Beijing, China. Alltech has organized a meeting of its Global Alliance Partners in Beijing and the objective of this meeting was to gather all Alliance partners under one roof and to exchange scientific information/discussion, and allow partners the opportunity to engage with other partners from around the globe. Dr. Kumar presented an oral presentation entitled "Alltech - KSU Collaboration: Towards Sustainable Aquafeed Production Using Algal Meal" highlighting past research data conducted at KSU led by Dr. James Tidwell and ongoing research under the supervision of Dr. Kumar.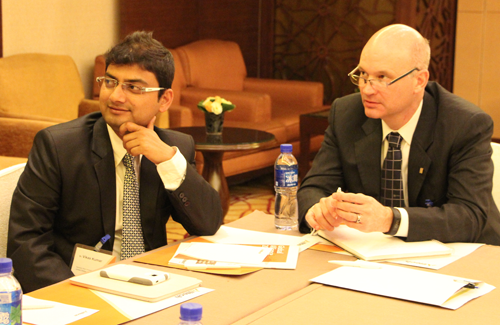 Currently, Alltech-KSU Alliance has ongoing research at Aquaculture
Nutrition lab led by Dr. Kumar, Mr. Ken Thompson, and Ms. Kristy Allen
entitled "Optimizing the use of algal meal (Schizochytrium sp.) as a fish oil
replacer in the practical diets of Pacific white shrimp (Litopenaeus
vannamei)". In the meeting Dr. Kumar received a couple of collaborative
research opportunities with Alltech Alliance. Overall, the meeting in Beijing
was a big hit and it appears that it will be a nice springboard to a rich and
active partnership between Alltech and KSU for many years to come.
________________________________________________________________________________________________________